Billionaire Elon Musk caught the audience off-guard smoking a joint and drinking whiskey during live interviews.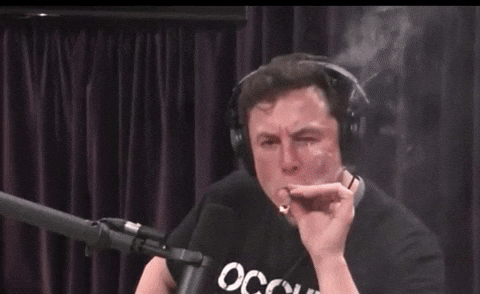 Tesla's Executive Director talked with comedian Joe Rogan, a long-time #LegalizeIt advocate, in a live broadcast on the net when the link was made.
Asked if he had already tried it, the entrepreneur replied: "Yes, I think I tried once."
"Probably not because of a shareholder," Rogan said, and Musk replied, "I mean, this is legal, is not it?"
They continued to participate in a lengthy discussion on various topics, including humanity, artificial intelligence, Tesla and China.
Musk also brought one of the flame launchers from his tunnel company to the studio.
The Rogan Podcast "Joe Rogan Experience" is one of the most popular in the US. His live interview with Muska on YouTube attracted nearly 450,000 viewers, and 3.2 million people subscribed to his channel on YouTube.